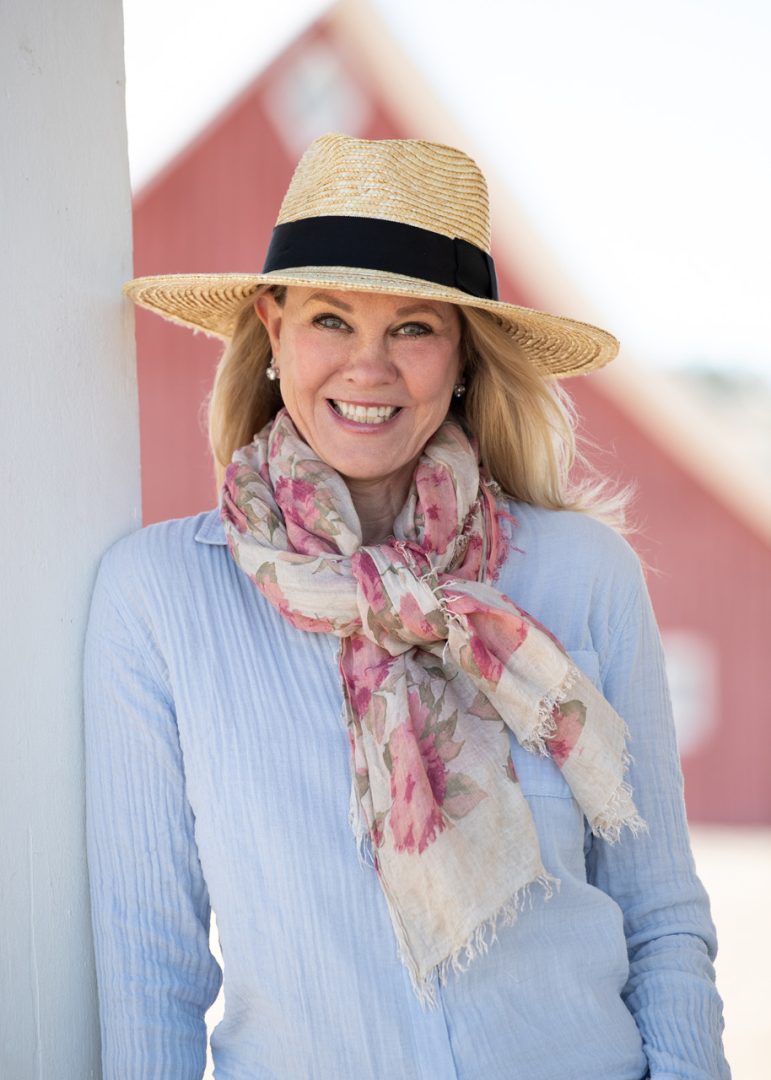 Dixie Griffith is the daughter of Andy Griffith. While she made it a point to live out of the public media spotlight and did not pursue an acting career, she makes an exception when she portrays Skippy, one of the "Fun Girls from Mount Pilot," as a tribute artist at Mayberry events across the country.
She did briefly take part in the performing arts briefly when younger, including as an actor in the acclaimed outdoor symphonic drama The Lost Colony. This outdoor production has taken place on Roanoke Island every summer since 1937 and included both Andy and his wife, Barbara, for a number of years. She also later worked in the wardrobe department on two of her father's films.
Dixie spent her childhood in both California and the Outer Banks of North Carolina. She settled in Colorado where she has spent many years raising children and enjoying the numerous wildlife in her area. She has also participated in charitable work, including volunteering and caring for foster dogs and supporting and volunteering at Denver Hospice.
After so many years not being involved in the performing arts, she has recently made a foray again into a project known to many fans of the classic series. She served as one of the Executive Producers of the 2021 film Mayberry Man and is involved in the soon-to-be-released Mayberry Man: The Series.
---
Karen Knotts
Karen Knotts is the daughter of Don Knotts. She is an actress and stand-up comedian. Karen has appeared in roughly a dozen film projects, making her movie debut as a young girl watching the shootout in her father's comedy The Shakiest Gun in the West.
She has also worked as an actress in television, including notably for Mayberry fans as Opie's receptionist in the popular 1986 made-for-TV movie Return to Mayberry.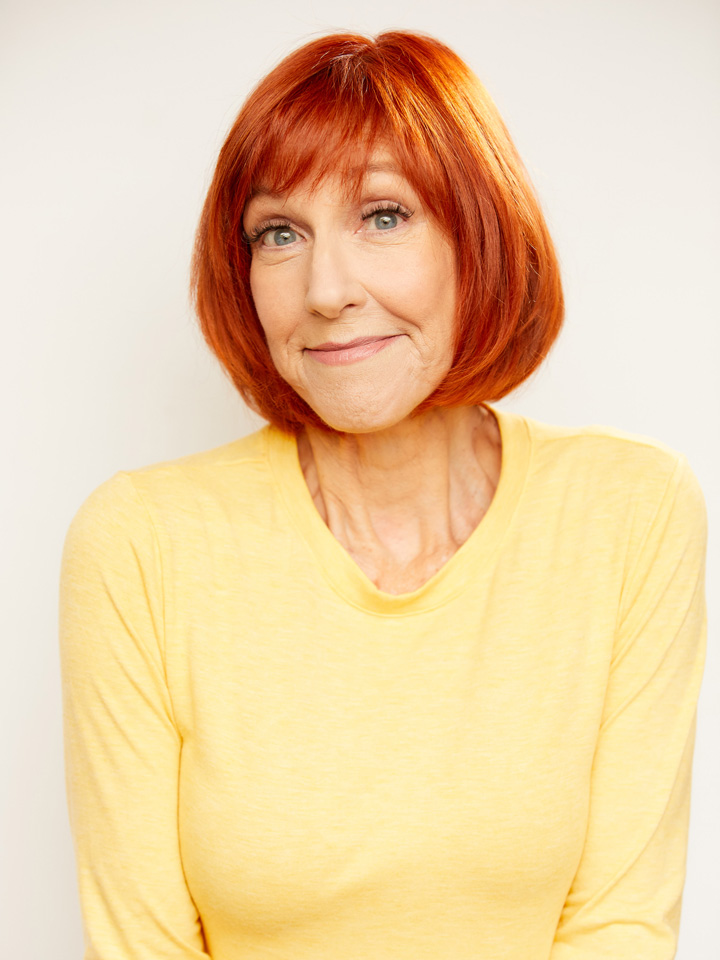 Initially, her famous father was not enthusiastic about her childhood desire to act, but eventually became completely supportive as he realized her sincere desire. Karen studied at the University of Southern California School of Cinematic Arts.
Karen developed and stars in a one-woman show called Tied Up in Knotts, sharing memories of growing up as the daughter of such a legendary comic actor. She has also added the role of comedian to her resumé.
After her early film and television work, Karen has appeared in episodes of various television series, short films, and full-length films including several of the Vice Academy movies. She also played herself in the 2021 film Mayberry Man and will appear as a character in the upcoming Mayberry Man: The Series.
Karen is also a writer. In addition to Tied Up in Knotts, she has written other plays including the one-woman play Roger and Betsey. In 2021, she released her memoir Tied Up in Knotts: My Dad and Me .
---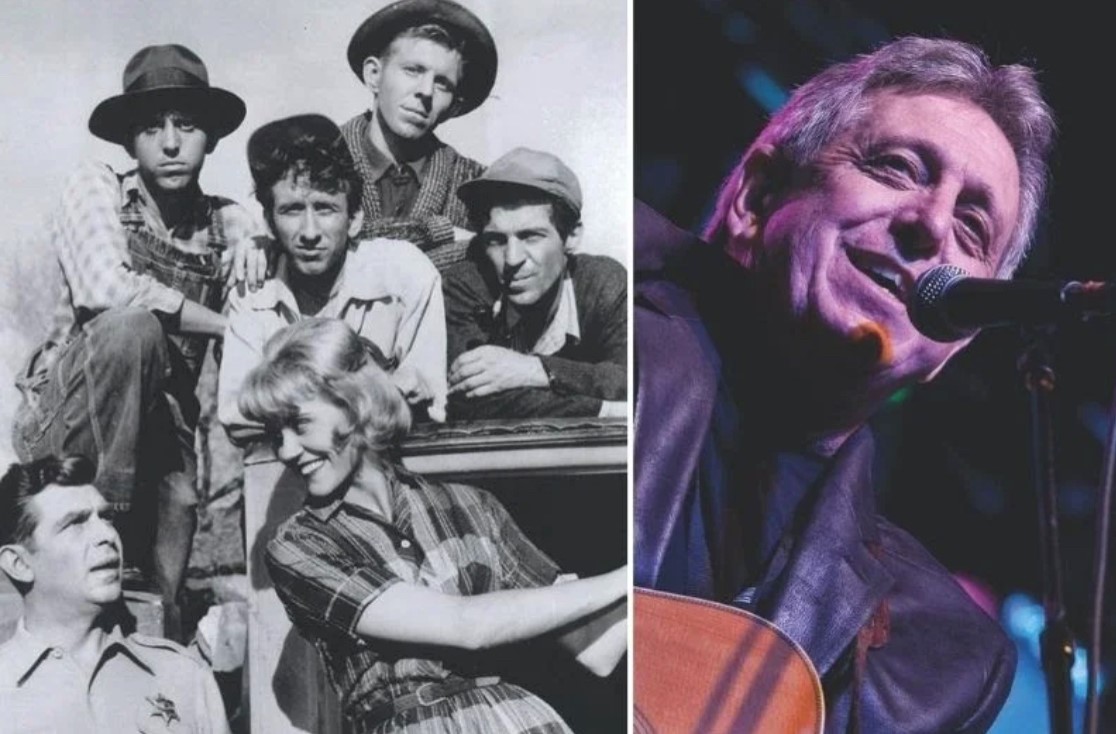 Rodney Dillard
Rodney Dillard is a founder, lead singer, composer, and last surviving member of The Dillards, one of the most transformative musical groups to come out of the 1960s and 70s.
Hailing from Salem, Missouri, The Dillards (Rodney Dillard, Doug Dillard, Mitch Jayne, and Dean Webb) are known for helping to bring two brand new music genres to mainstream America: Bluegrass (through their unforgettable appearances as "The Darlings" on The Andy Griffith Show) and Country Rock (through iconic albums such as "Wheatstraw Suite," "Copperfields," and Rodney's in-studio and onstage genre-defying innovations).
Rodney is one of the only currently active artists to be featured in three major Halls of Fame at the same time – the Bluegrass Music Hall of Fame, the Bill Monroe Hall of Fame and Bluegrass Music, and the Country Music Hall of Fame (via special focused exhibit). Rodney has received the Outstanding Missourian award from the State of Missouri and, he along with his late brother Doug, were the very first inductees into the Missouri Music Hall of Fame.
Rodney and The Dillards influenced major artists such as Elton John, Don Henley, John Paul Jones, Linda Ronstadt, John McEuen, Steve Martin, The Byrds, Buffalo Springfield, and Sam Bush. Their most beloved songs include "Dooley," "Old Home Place," and "There is a Time."
Rodney has always been "the voice" of The Dillards and as The Last Dillard Standing he has shared the famous Dillards sound through many film/television roles as well as on national tours with Elton John, Earl Scruggs, The Byrds, and Herb Pedersen.
---
Ronnie Schell
Ronnie Schell will be a special guest at the inaugural Mayberry Comes to Scottsburg. An actor and stand-up comedian for more than six decades, Ronnie is best known for his role in the Mayberry spinoff "Gomer Pyle-USMC" as Gomer's buddy, Duke Slater. Ronnie played Duke for the first three seasons then left to star in his own sitcom, "Good Morning, World" where he played a disc jockey along with co-star Goldie Hawn. He returned to "USMC" for its fifth and final season.
Ronnie also appeared in guest roles in two episodes of "The Andy Griffith Show," first as the exasperated director of the Foster Furniture Polish commercial that was supposed to use Aunt Bee as a spokeswoman and again as Bernie, the furrier, when Emmett was trying to find an affordable luxury anniversary gift for his wife.
After getting as far as the semis while pursuing a career in professional baseball, Ronnie served in the U.S. Air Force before beginning his comedy career. He famously demonstrated a comedic example of beatnik jive talk while appearing as a contestant in 1959 on "You Bet Your Life" hosted by Groucho Marx. As he developed his comedy act, he embraced the label "America's Slowest Rising Comedian."
Still an active actor, Ronnie has appeared in more than 130 TV series and live action films as well as voicing animated characters for companies such as Walt Disney Productions. A small sampling of his work includes appearances in "The Patty Duke Show," "That Girl," "Saved by the Bell," "The Love Boat," "The Golden Girls," "Mork and Mindy," "The Dukes of Hazzard," "Happy Days," and so many more.
Don't miss this chance to meet this legendary comedian and actor.
---
Margaret Kerry
Mayberry Comes to Scottsburg is please to announce that actress and voice artist Margaret Kerry will be a special guest at the festival To Mayberry fans, Margaret is known for playing Bess Muggins in Season 1 in "Christmas Story" and later that same season playing Helen Scobey in "Andy Forecloses." But to the world, Margaret is better-known as the live-action made for Tinkerbell in Disney's "Peter Pan" (1953). She was filmed for six months acting out the role in pantomime which was then referenced by the animators to create the iconic character of Tinker Bell.
As a child actor, Margaret appeared in three of the "Our Gang" shorts. The scope of her career is broad. She served as the camera double for Elizabeth Taylor in the 1944 film "National Velvet." She played the teenage daughter of Eddie Cantor's character in the 1948 comedy-musical "If You Knew Susie." Margaret co-starred in the early television sitcom "The Ruggles" beginning in 1949. The final episode at the end of its three-year run featured the wedding and honeymoon of Margaret's character.
As a voice performer with over 21 dialects, Margaret has done a great deal of voice work in over 600 animated TV episodes and film projects. She provided numerous voices for series such as "Clutch Cargo," "Space Angel," and "The New Three Stooges." Margaret has also been named a Disney Legend by the Disneyana Fan Club.
And if all that were not enough, she is the author of "Tinker Bell Talks: Tales of a Pixie Dusted Life."
---
Dennis Rush
Mayberry Comes to Scottsburg is delighted to welcome special guest Dennis Rush, the child actor who played Howie Pruitt, Opie's pal in eight episodes of "The Andy Griffith Show" (though once he was inexplicably named Howie Williams even though he was clearly the same character). Dennis is a great example of what the life of many child actors was like. An article in the Los Angeles Times in 1989 explained that, "Patrons of La Jolla's tony Marine Room restaurant may not realize it, but their maitre d', Dennis Rush, had an acting lesson from James Cagney, kissed Miss Universe, cried on Dorothy Malone's shoulder and appeared at the Academy Awards–all before the first grade."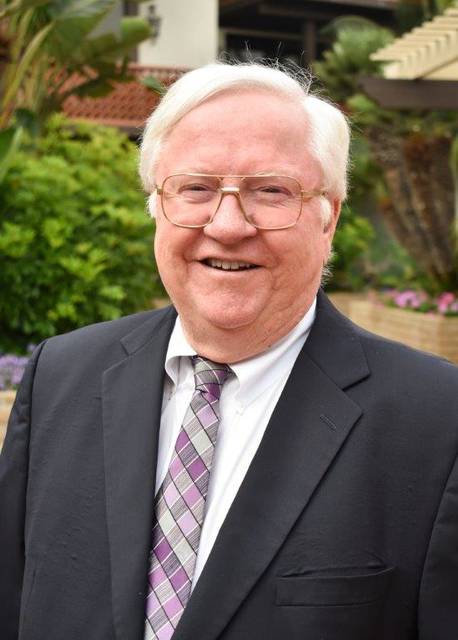 The acting lesson and Academy Awards experience came from being cast at the four year old version of James Cagney's character in the Lon Chaney biopic "Man of a Thousand Faces," Dennis's acting debut. He went on to appear more than two dozen more times in series such as "General Electric Theater," "Alfred Hitchcock Presents," "Wagon Train," "Perry Mason," "The Lucy Show," "My Favorite Martian," and "The Magical World of Disney." His last film was Disney's "Follow Me, Boys!" starring Fred MacMurray.
Dennis says he relished his time on "The Andy Griffith Show"—until his voice changed. "I did two more 'Andy Griffiths' and that was it."
Dennis is one of the kindest and friendliest celebrities one could hope to meet. Don't miss your chance to do just that at the Celebrity Meet & Greet Saturday.
---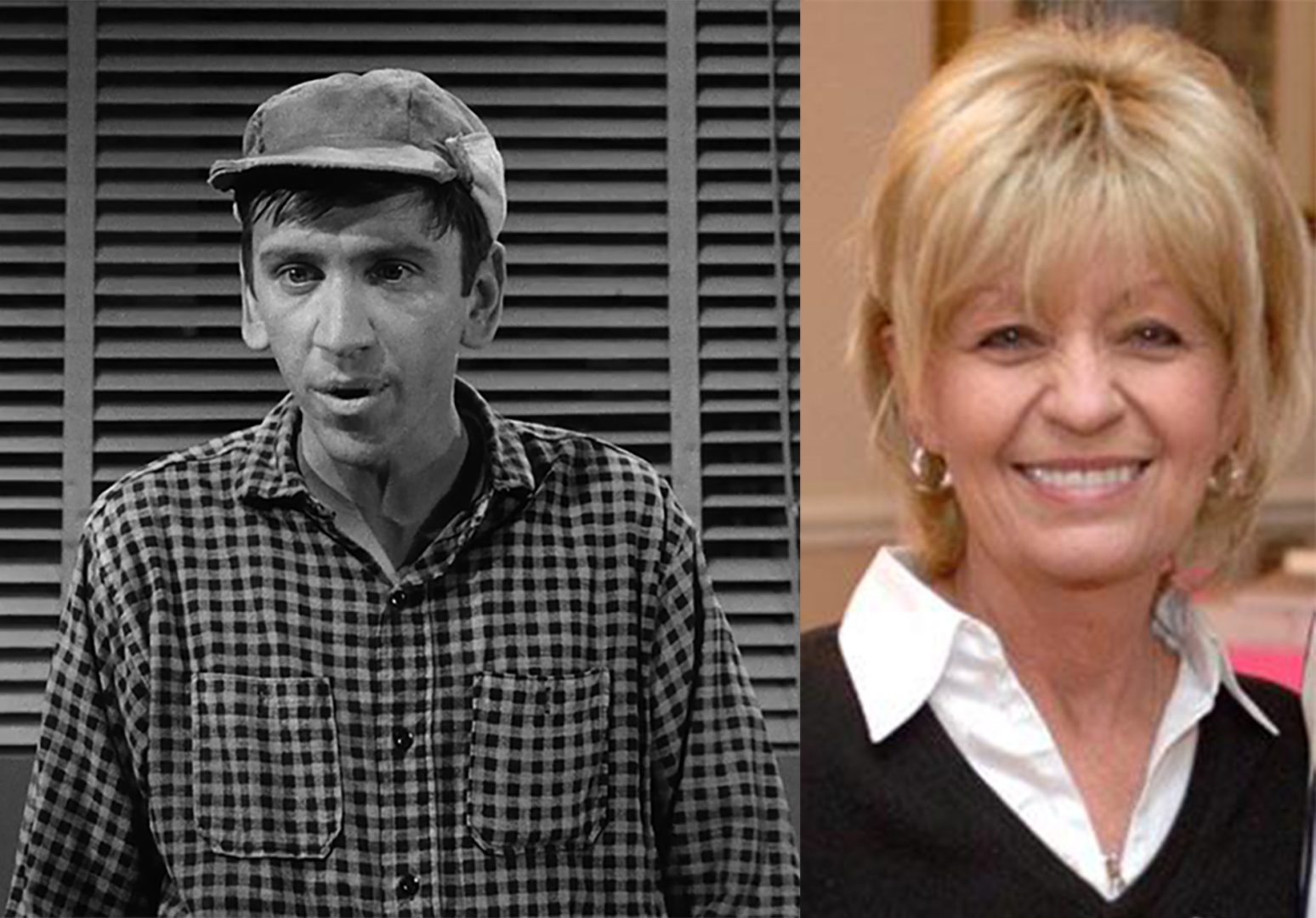 Dreama Denver
Mayberry Comes to Scottsburg is pleased to welcome actress and writer Dreama Denver as a special guest at the festival. Mayberry fans will recall that Charlene Darling married Dud Wash, and that in Dud's third and final appearance, he was played by Bob Denver.
Having already played Maynard G. Krebs in "The Many Loves of Dobie Gillis," Bob's appearance was used as a promotion of his new series "Gilligan's Island," premiering that fall.
Dreama and Bob met when she was cast as his character's love interest in a production of "Play It Again, Sam," the Woody Allen play. Dream continued to act, including in the TV movie "The Harlem Globetrotters on Gilligan's Island" and in regional theater alongside her husband for a decade.
After Bob's death in 2005, Dreama has continued to work for The Denver Foundation's goal of helping special needs children and their families. She is the president of the nonprofit organization, as well as Little Buddy Radio, the West Virginia radio station whose profits go to support the foundation.
Dreama also led the effort to have John Denver's song "Take Me Home, Country Roads" adopted as the official state song of West Virginia. Dreama has written a number of award-winning books, including children's books and the memoir "Gilligan's Dreams."
---
Dick Atkins
Dick Atkins has been producing and writing movies and television for many years. He has served as a programming and production consultant for CBS/60 Minutes, King World Productions, Hearst Entertainment, Whittle Communications, DMB&B, and Le Quartier Latin of Paris.
Dick also produced a movie with Andy Griffith and Johnny Cash called "Murder in Coweta County" based on a true story.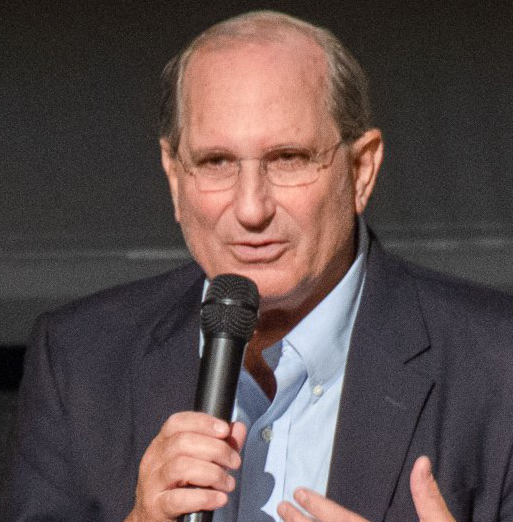 In 1948, in rural Georgia, Coweta County is watched over by its legendary, indomitable Sheriff Lamar Potts (Johnny Cash). No felony had ever gone unsolved while Sheriff Potts was in charge. In the next county, though, there is a vast estate known as The Kingdom. It's ruled by one man, John Wallace (Andy Griffith), whose power is absolute and beyond the law. But when Wallace chases one of his underlings to deliver ruthless punishment, he makes a critical mistake. He crosses over into Coweta County – Sheriff Potts' territory. This is the compelling true story of the man who ran the Kingdom, and the man who brought him down.
Mr. Atkins will be screening "Murder in Coweta County" at the festival and will offer a Q&A session where he'll share interesting insights of working with Andy Griffith in a role very different than our beloved Sheriff Andy Taylor.
---
Berachah Valley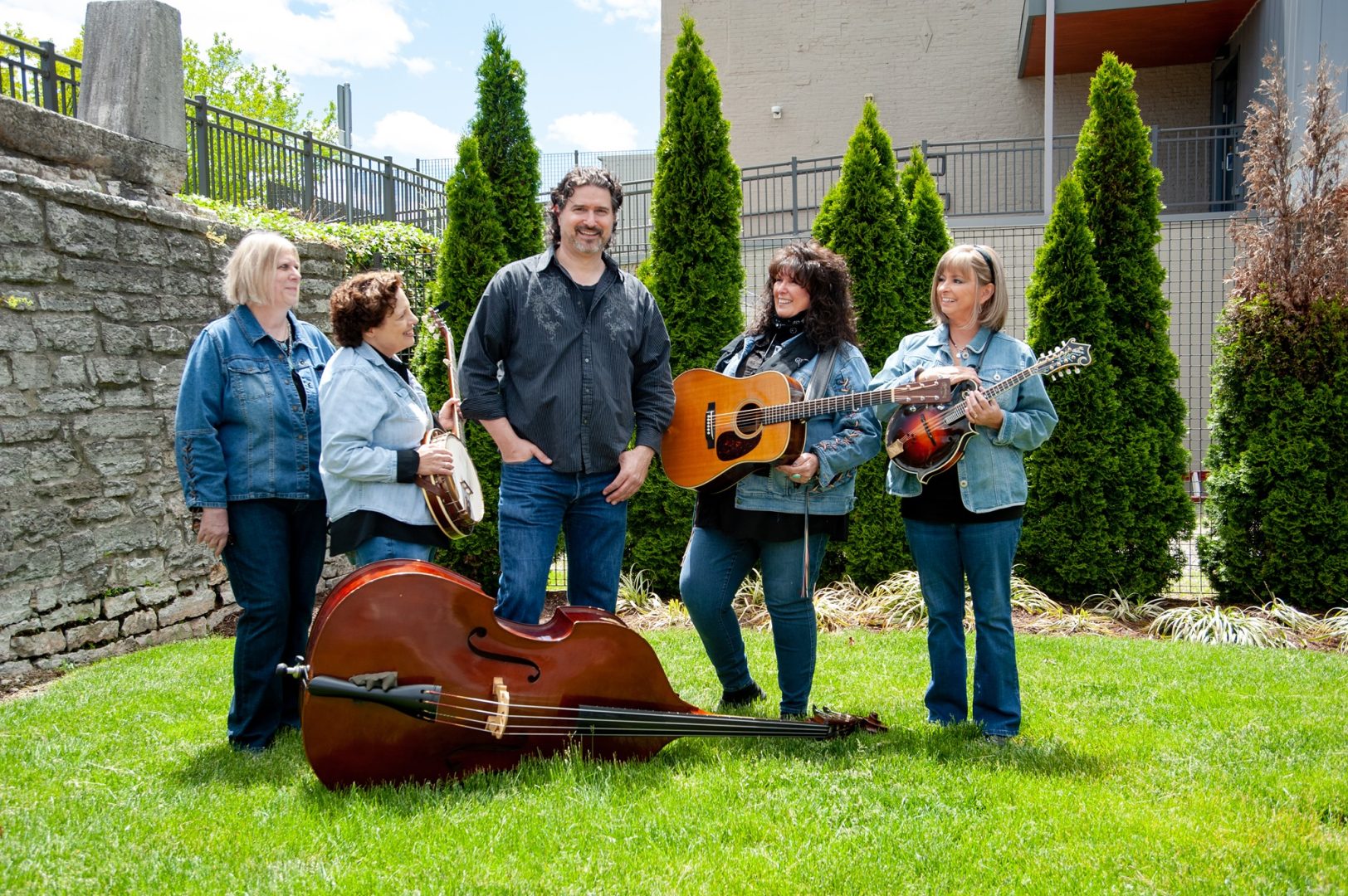 Berachah Valley was created in the spring of 2005 when a few friends came together searching for a place to play traditional bluegrass, gospel, and traditional renditions of current favorites. Audiences quickly see the result is a uniquely smooth combination of musicianship and female vocal harmonies influenced by the recordings of The Isaacs', The Forbes Family, Emmylou Harris, The Whites, and other various artists.

The name for the band is found in its theme Bible verse, II Chronicles 20:26. The players will testify that the clearly evident camaraderie seen on stage is the natural fruit of the great blessing of good friendships and shared faith.

Berachah Valley has had the good fortune to travel to California, Indiana, Tennessee, Michigan, Missouri, West Virginia, Virginia, Kentucky, Alabama, North Carolina and Ohio to perform at many bluegrass festivals, bluegrass and gospel venues, radio programs, TV programs, fairs and community events.

Berachah Valley is currently included as the bluegrass band in a new family film called "Mayberry Man".
The movie is about an arrogant movie star that is busted for speeding in a small southern town and is sentenced by a judge to attend Mayberry Fest: a festival, celebrating The Andy Griffith Show. Immersed in this modern day Mayberry, he discovers the true meaning of friendship and family.
The group filmed on location in Indiana and Mount Airy, North Carolina. The spirit of Mayberry is something that the world could use a little more of and that is what inspired the writing of the screenplay, Mayberry Man.
Berachah Valley will be performing several times throughout the weekend, including at the Sunday morning Chapel Service where their music will set the stage for a wonderful time of worship.
---