Get tickets to the Meet & Greet Dinner and other events at this link.
We're excited to share all the wonderful things that will be happening in Scottsburg! In the coming days and weeks we'll be providing more details about each of our special guests. We'll also be publishing event times, locations and much more in an event newspaper that will be available in locations around town. We can't wait to see you all here in a few weeks!
Go here to get your TICKETS NOW!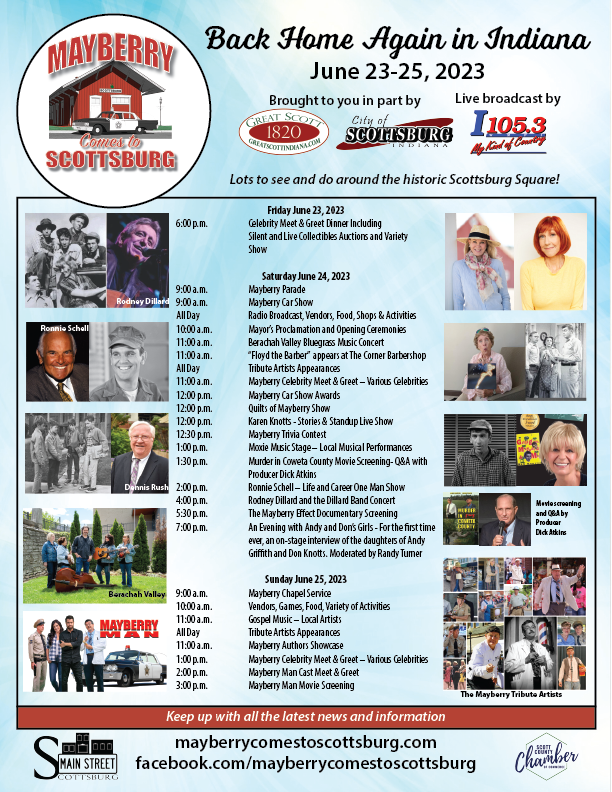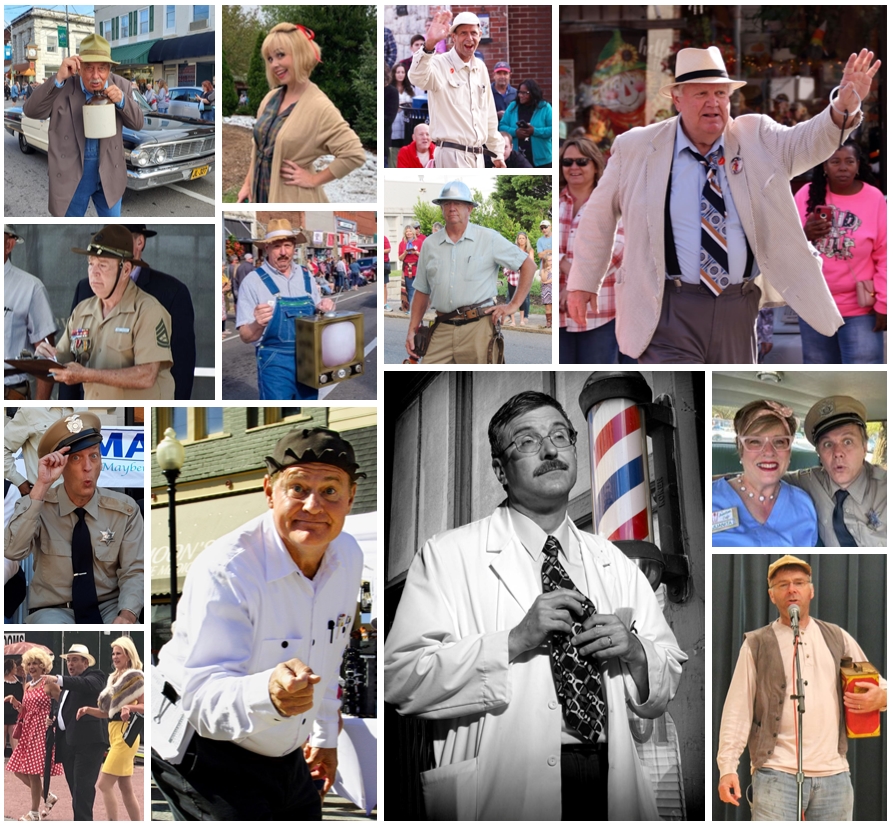 We're proud to announce that a large group of nationally known Mayberry Tribute Artists will be joining us at Mayberry Comes to Scottsburg. These wonderful entertainers have been making events feel like the Mayberry for many years. They'll be participating in lots of our activities including a parade, meet and greet sessions and just mingling with our attendees. They'll be eager to meet you, pose for a picture and even sign autographs.
We'll be sharing more details about each one in the coming weeks. For now, see if you can name all the characters that will be with us in Scottsburg!