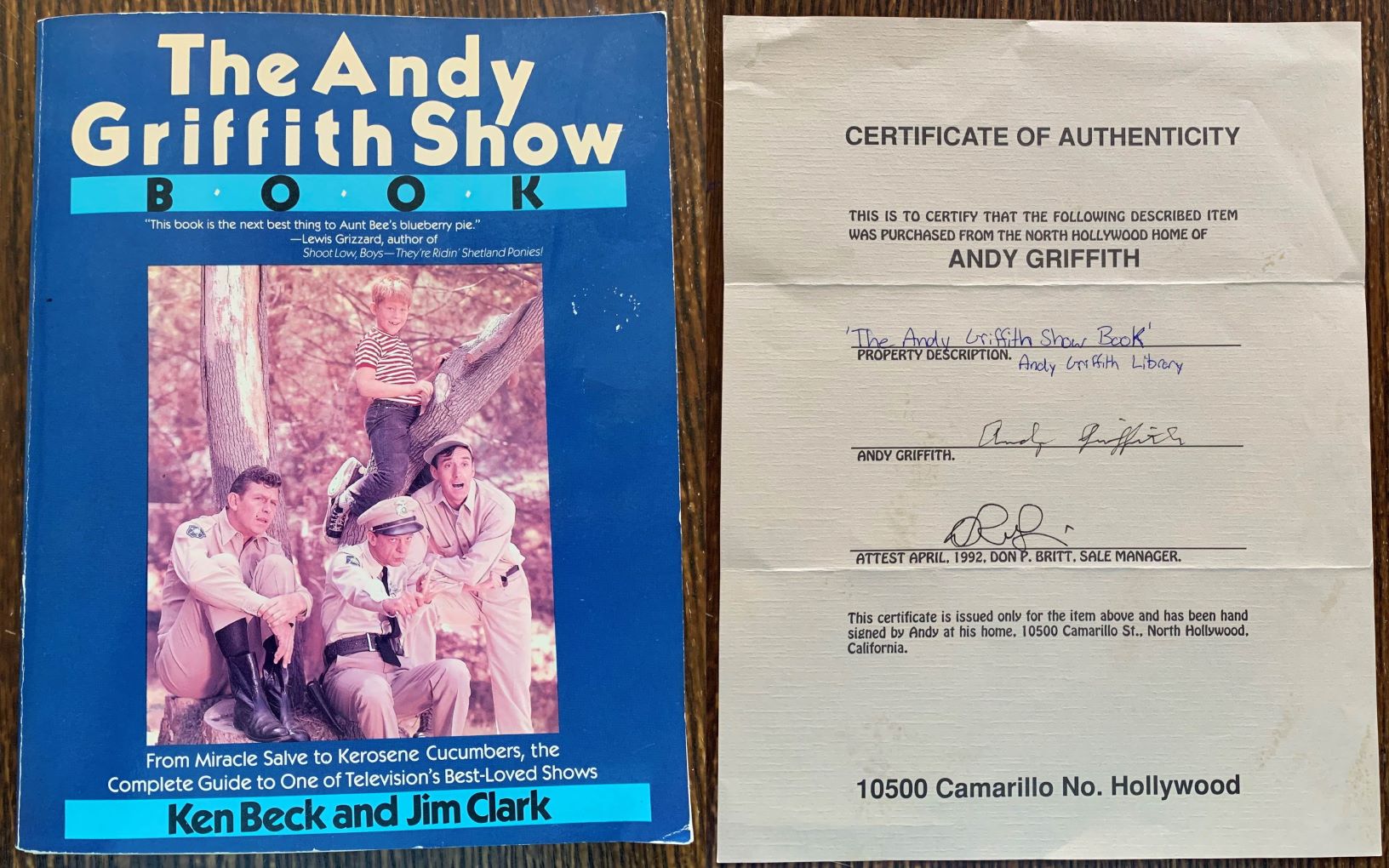 The Andy Griffith Show Book
From the personal collection of Andy Griffith. Complete with a COA signed by Andy himself. Authentic Andy Griffith signatures are exceedingly rare. Here's your chance to own one.
Handmade TAGS related craft items.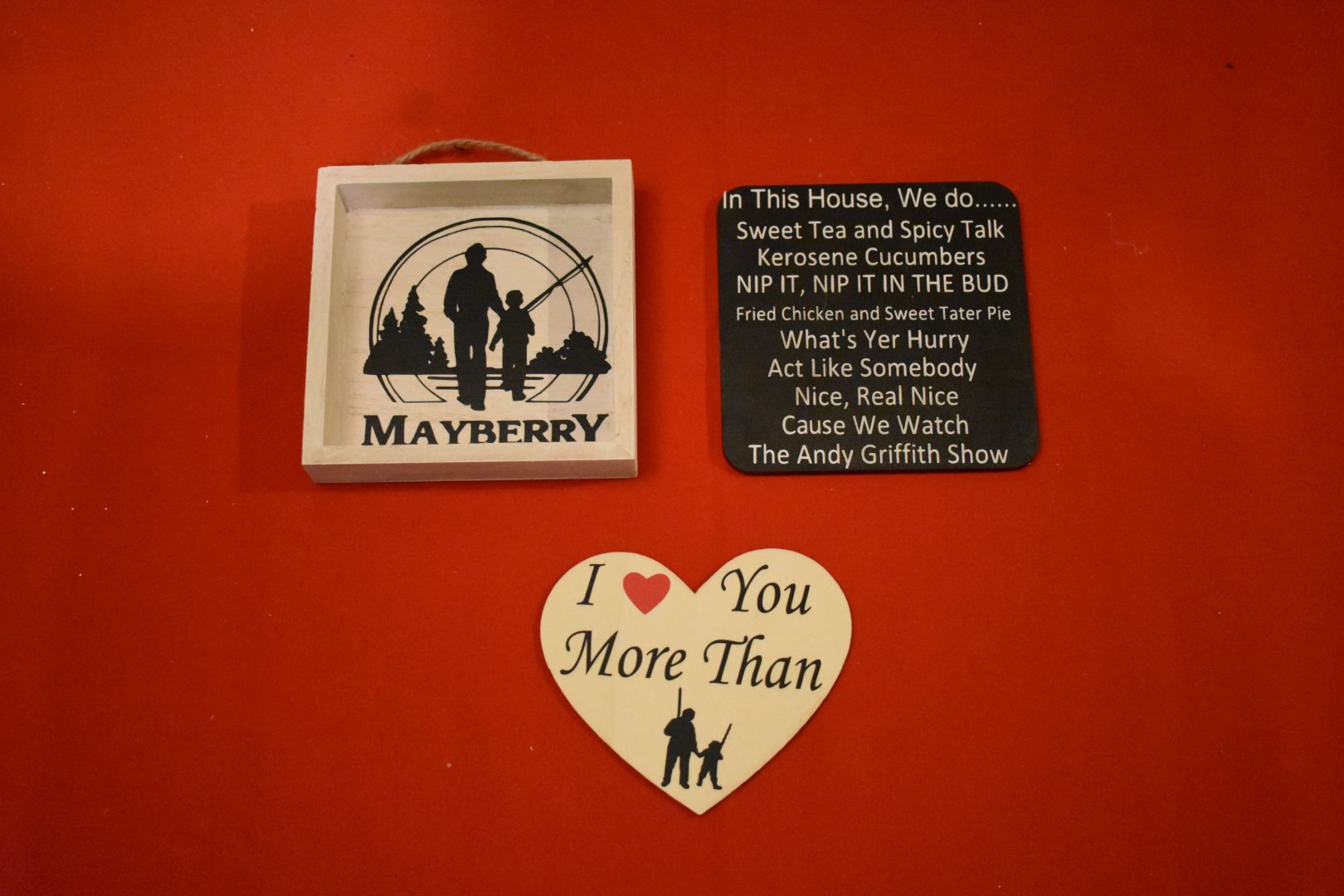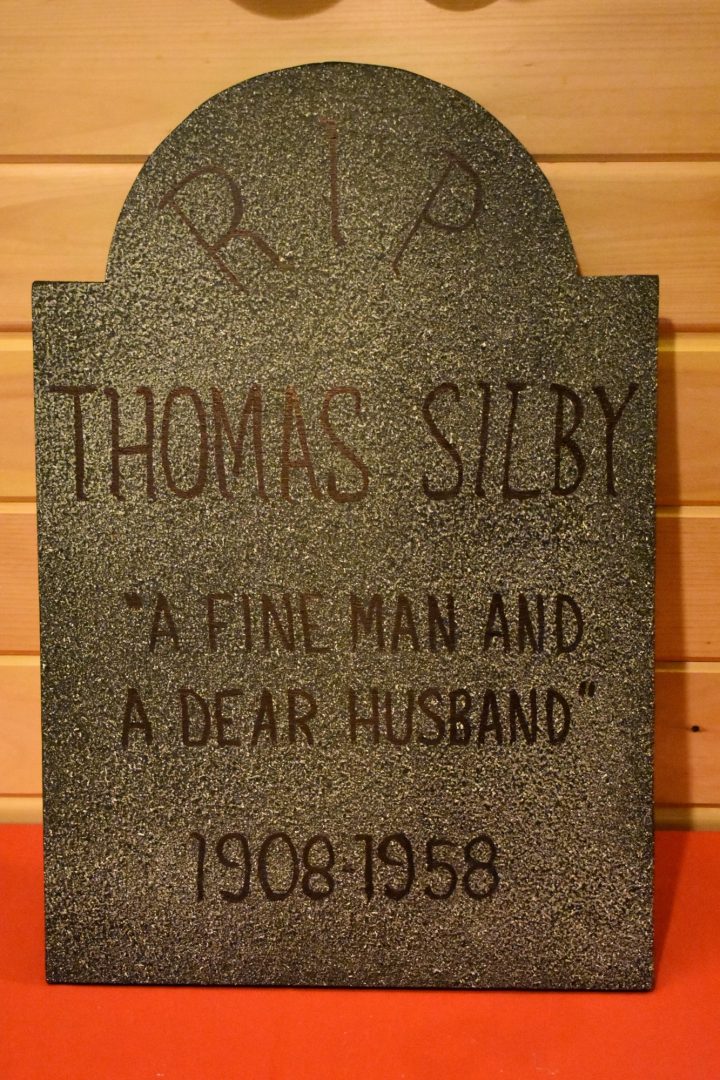 Replica Tom Silby Tombstone
"We all figured you was a lot further down than that!"
Beautiful TAGS themed wreath.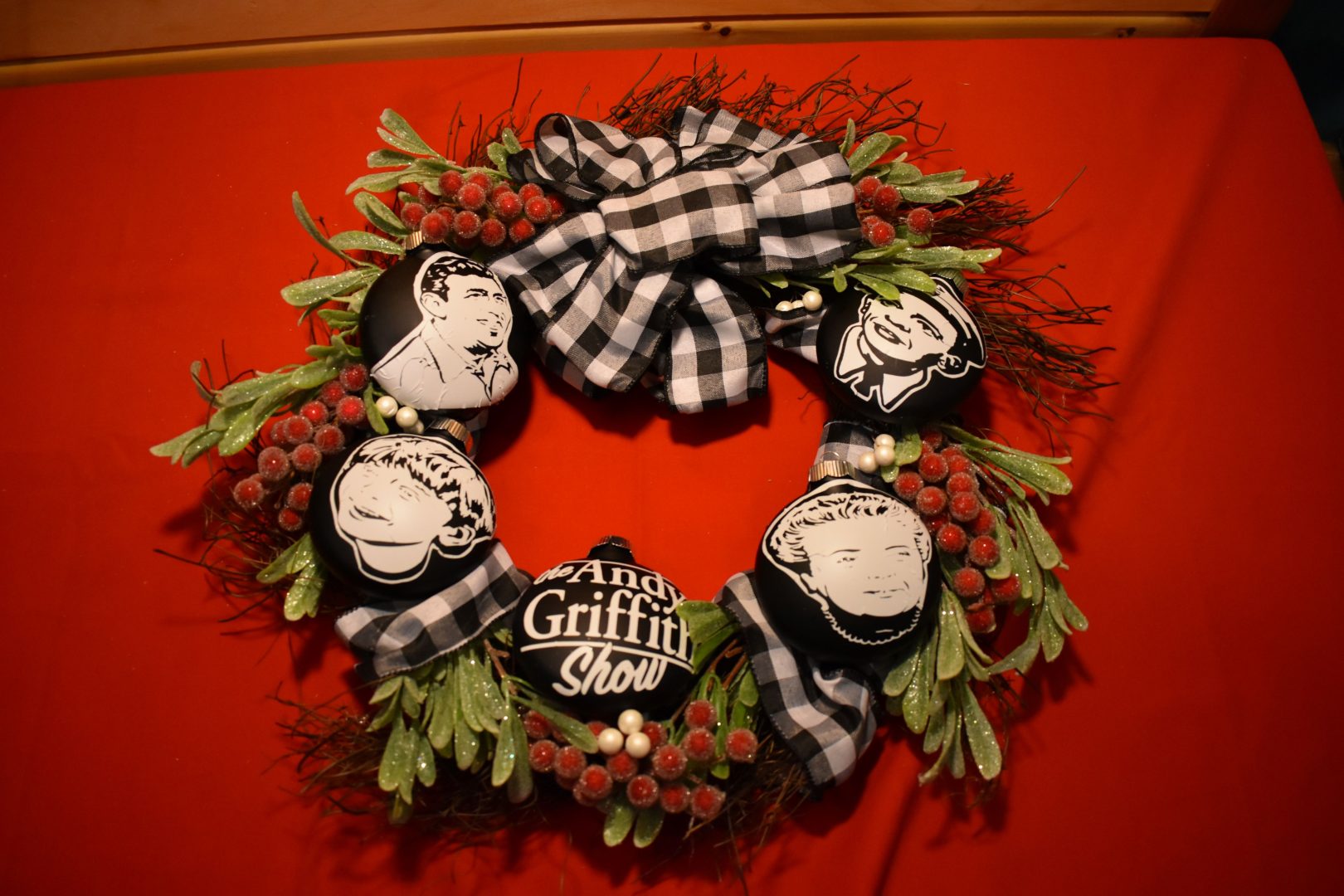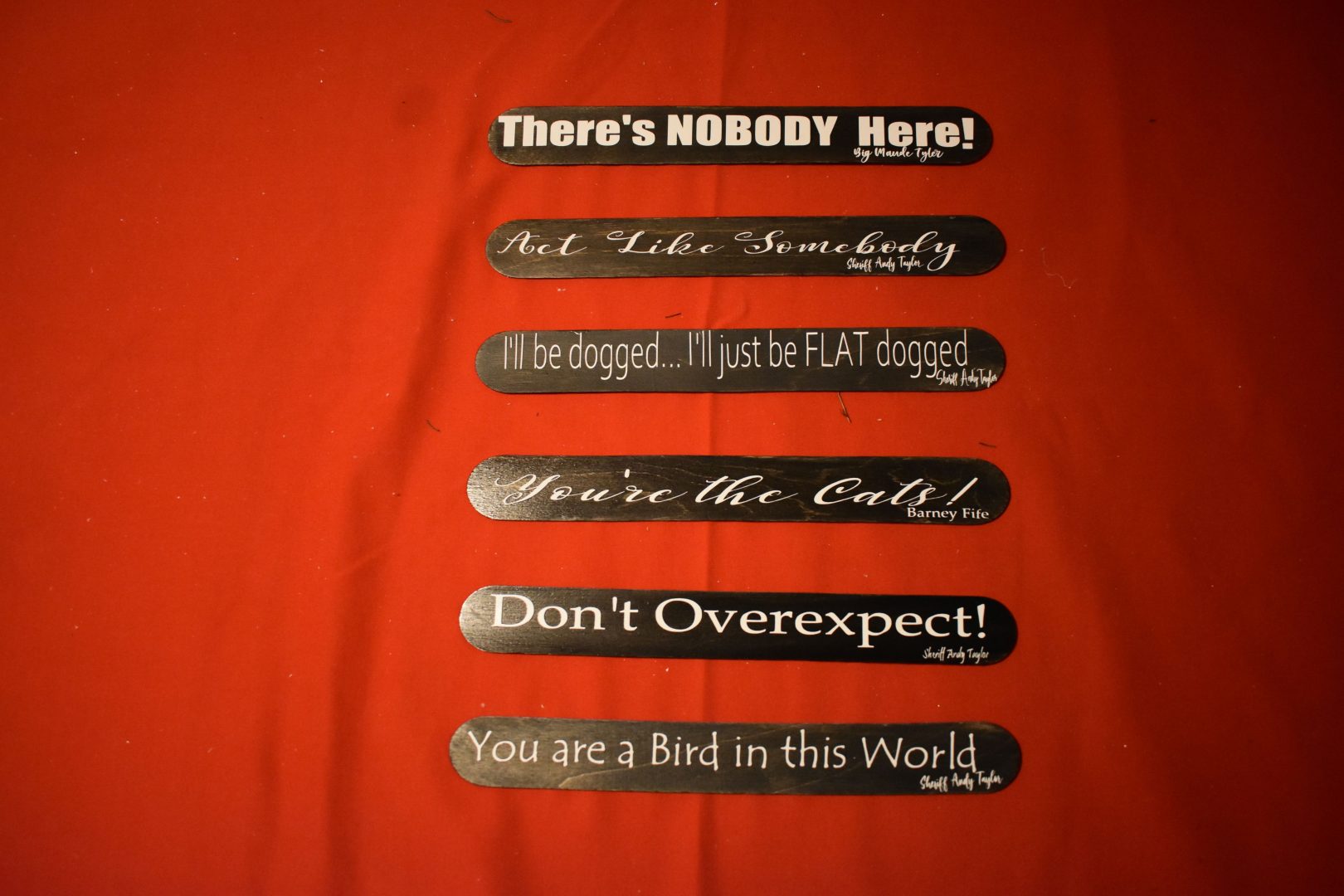 Assorted handmade TAGS themed signs.
Beautiful handmade TAGS themed HOME sign.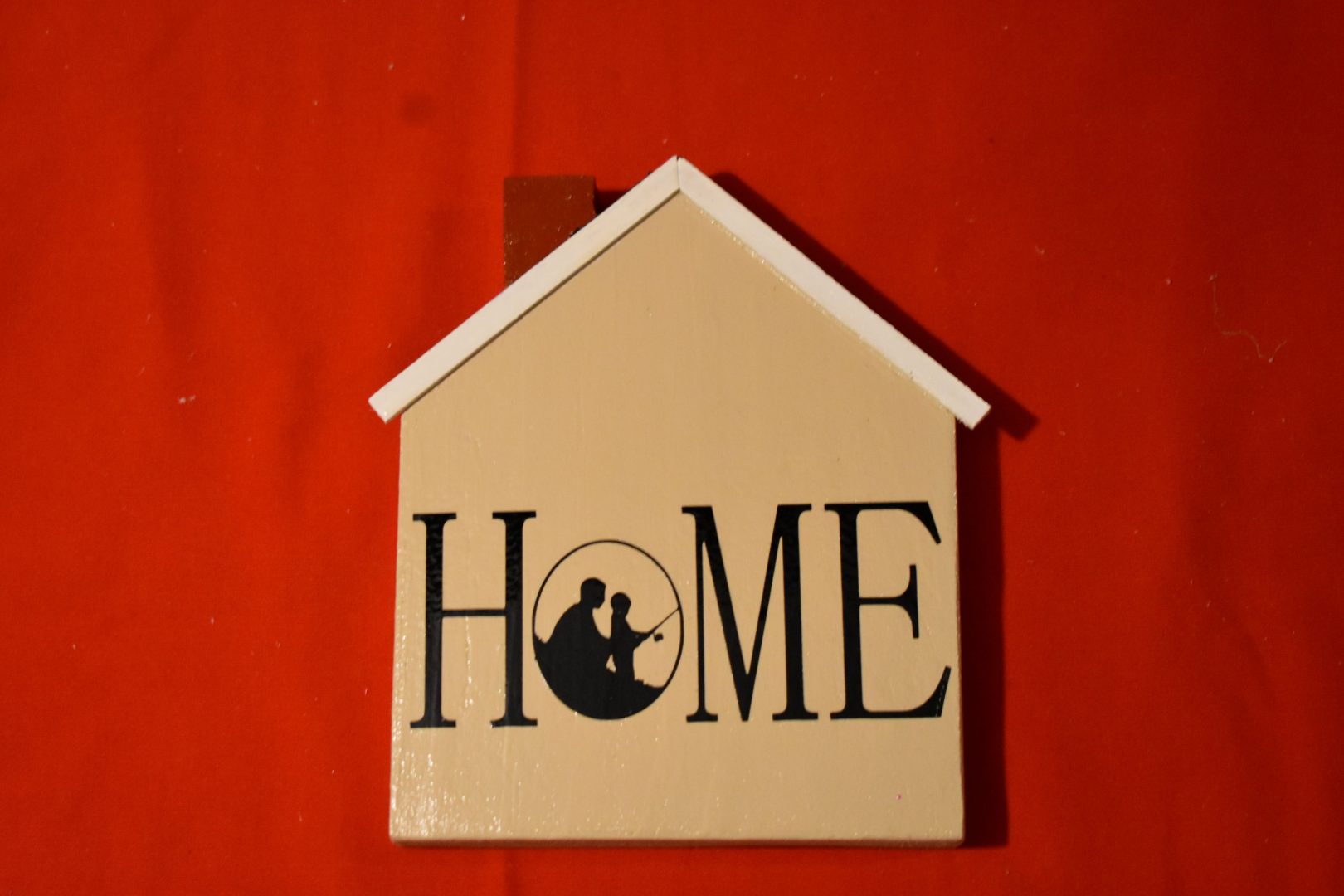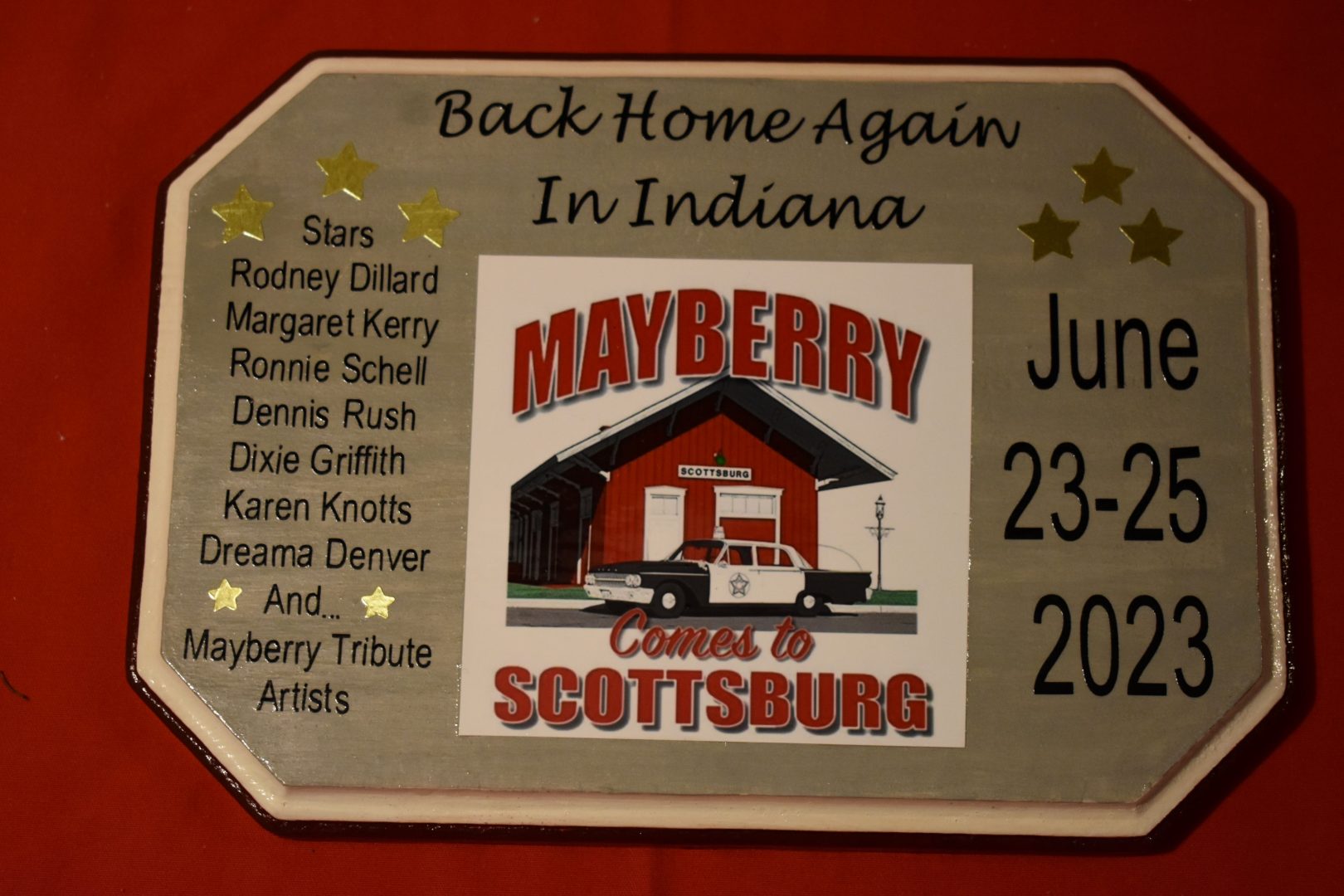 One of a kind, handmade commemorative Mayberry Comes to Scottsburg 2023 sign.
Otis Campbell mosaic art signs.